Hi All,
Some time ago when changing between computers I had great difficulty logging into the forum. SST patiently sent me new passwords, but I still kept having problems. I have recently become aware that other users, new and old, have been having problems signing in too. I know of some that have tried to join the forum and because they could not log in have given up with the forum before ever managing to log in.
THIS SHOULD NOT HAPPEN.
I think I have found out what the issue is. Certainly it has been the cause and cure in three cases I am aware of.
THE PROBLEM.
When you click on the box to fill in your user name the MyBB software auto fills in the password and ticks the Remember me box. Please see the below screenshot and note where the cursor is.
The forum auto fills (with the wrong password and remembers it), before you have even started typing your user name.
If one simply types your user name in and then clicks log in you will not be able to log in because you are using the wrong, auto filled in password.
THE CURE.
You must
, after typing in your user name then click on the box to put your password in. Please note the cursor position in the below screen shot.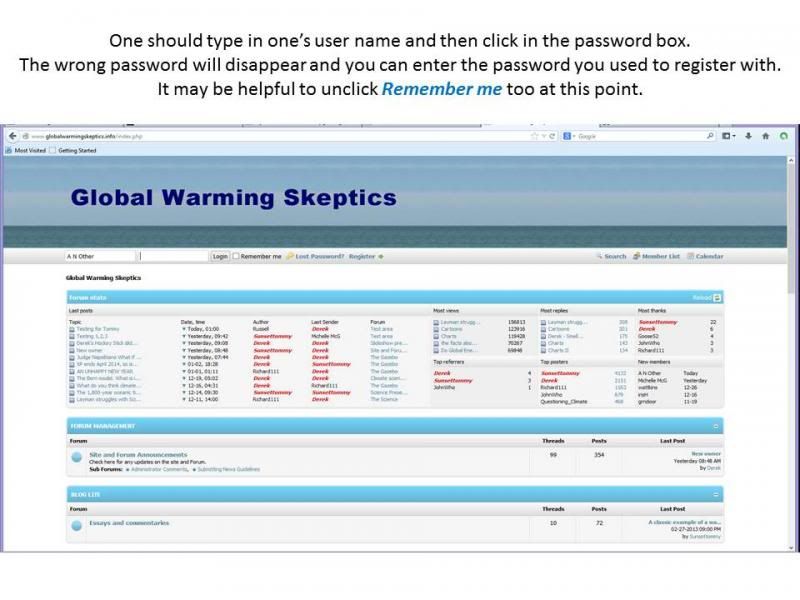 Again, please note the cursor position in the below screen shot.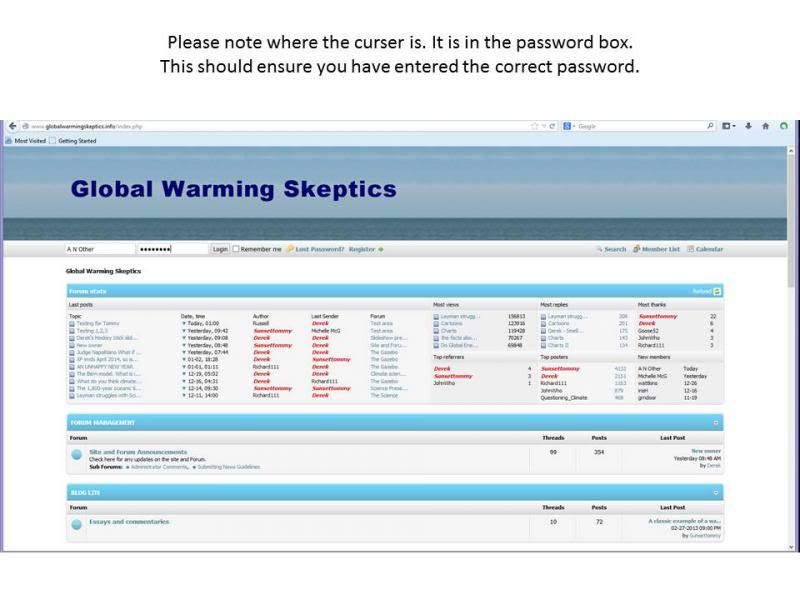 Hopefully you will now see the below screen shot.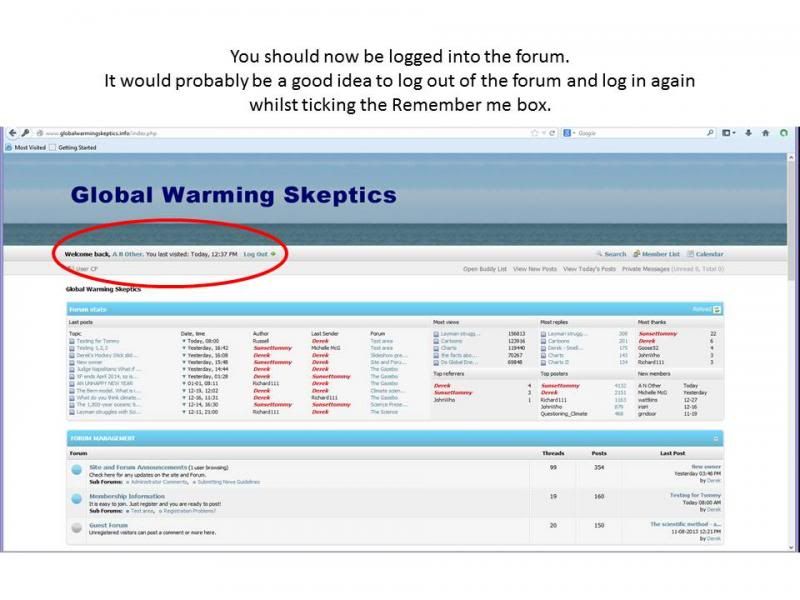 If this has helped you to log in when you could not before then you may well find the following threads useful.
1)
How to join this forum
2)
Welcome to the GWS forum thread.
I have raised this log in issue elsewhere, but it seems it is not seen as an issue. I think it is, time will tell.
If I have understood things correctly, when you close (without logging out of the forum) and open your browser there is no problem. A cookie automatically signs you back in. However, if you log out of the forum and then try to sign back into the forum then the problem arises. If you log out of the forum, and then close your browser when you open your browser again you have to (manually) sign in, that is when the problem can strike for old members of the forum, as it did with me.
The whole aim of practical politics is to keep the populace alarmed
(and hence clamorous to be led to safety)
by menacing it with an endless series of hobgoblins, all of them imaginary.
H. L. Mencken
.  
The hobgoblins
have to be imaginary
so that
"they" can offer their solutions, not THE solutions.